St. Thomas College of Engineering & Technology
St Thomas Engineering College, Sivapuram, Mattannur was established by St Thomas Educational Society, Adoor with a view to impart high quality engineering education through systematic studies and efficient training. The college has a team of eminent faculty members and a disciplined atmosphere which help to promote a holistic approach to learning. There is a right balance of cognitive, conceptual, ethical, humane and spiritual growth as a whole.

The institution within its short span of existence plans to be a centre of excellence in engineering education, by bringing out the young engineers devoted and socially committed.The college is approved by the All India council for Technical Education and affiliated to both Kannur University and A P J Abdul Kalam Technological University
The college has been established in the interior area of Malabar with a view to cater the needs of engineering education in the north-eastern of the Malabar area, especially to people who belong to the backward communities, tribal communities and immigrant communities, who are otherwise deprived of qualitative higher education in their area. Nevertheless the college is open to all meritorious students from all over Kerala to benefit the best and disciplined Engineering education it imparts.
Management

St.Thomas College of Engineering & technology is established by St.Thomas Educational Society, Adoor Tower, Adoor. Today St.Thomas Educational Society enjoys a comfortable space in the educational sector of Kerala through the establishment of St.Thomas College of Engineering & Technology, Kozhuvalloor, Chengannur and Travancore International School, Adoor.
Chairman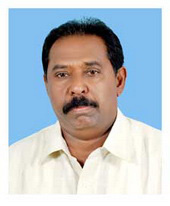 Jose Thomas is the Chairman of St Thomas College of Engineering and Technology, Chengannur and St Thomas College of Engineering and Technology, Kannur. His contribution to the field of education began after his long journey through different career paths. During the 80's and 90's, he worked as the
Operation Manager for Daewoo International Constructions which was then the 7th largest construction company in the world. His experience in the Middle East and his skill to learn and understand quickly brought him to the Hospitality Business back in India.
Now renowned for his achievement in the education sector, Jose began by founding the St Thomas Educational Trust, which started the Carmel Engineering in the beginning of the millennium. The renowned St Thomas College of Engineering, Chengannur is one of the top ten Engineering institutions in Kerala. Built on a lavish 15 acres of land, the built up area is 6 lakhs sft and has modern labs and other amenities.
The year 2013 saw greater progress in his goal of providing quality education to more students. Jose started the St Thomas College of Engineering and Technology at Sivapuram, Mattanur. The college aims at providing access to superior educational opportunities to the students of the Malabar region. The college is situated ten kilometres from the Kannur airport and is built on a campus of 15 acres and is growing in leaps and bounds with time.
Jose's contribution to the educational sector does not stop with just that; He has not left the young minds behind. He is the Chairman for Travancore International School Adoor.
Jose, a man of many skills and talents. In 2000 he opened the "Palazhi" Hotel in Pathanapuram which expanded to a resort at Kutralam, Tamil Nadu known as the "Palazhi" resort. Apart from this he holds a reputation for his eco friendly farming and cattle farming. He is the Director of Kavanal Rubber Estate in Vadasserykara in Pathanamthitta Dist and owns vast area of paddy fields in the Dist of Pathanamthitta. This establishment provides jobs for more than 150 people.
Jose is the Director of Lions Eye Hospital at Palai and also the Dist Chair Person of Lions Club International.
Principal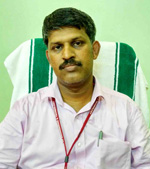 Dr. Shinu Mathew John is a Professor in the department of Computer Science and Engineering with an experience in the field of Software, Teaching and Research. He received his
M. E. and B.E. degrees in Computer Science and Engineering from Anna University, Chennai, India and the Manonmaniam Sundaranar University, Tirunelveli, India respectively.
He has completed his research work titled "Effective workflow scheduling strategies to improve resource utilization for grid services" from Anna university, Chennai, India. He is a member of the System Software Research Group at Anna University Research Centre, Tiruchirappalli. He published papers in various national and international journals and conferences with Scopus and Science Citation index.
He is an active reviewer of various indexed journals and his research interests include Grid Computing, Mobile Computing and Computer Networks. He is a life member of the Indian Society for Technical Education (ISTE), Institution of Engineers and a member of IEEE since 2006.He is a Research Supervisor in Kerala Technological University.
9367926966
principal@stthomaskannur.ac.in
Parent Teacher Association
Er.Jose Thomas (Patron, Management Representative)
Er.Rijo Thomas Jose(Patron, Management Representative)
Dr.Shinu Mathew John(President,Principal)
Mr.Sanjeevan V.P(Vice President,from parents)
Prof.Rahul V.A(Secretary - Staff)
Mrs.Lavitha Swarag(Joint Secretary,from parents)