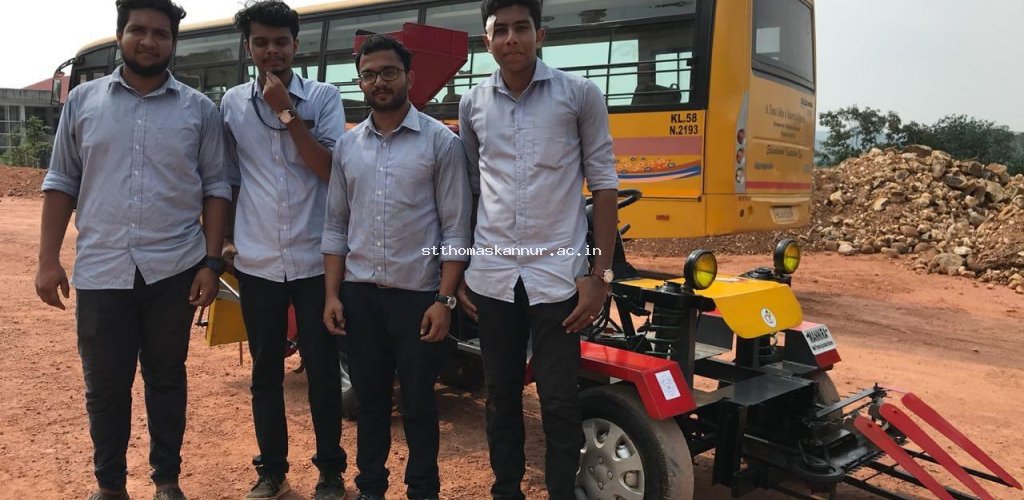 Supervisor:
Asst.Prof. NOEL WILLIAMSON
Team Members
ABISHAI P S (B4ENME 8703)
AKSHAY K (B4ENME 8706)
LIPIN N (B4ENME 8718)
RIJUN N (B4ENME 8723)

Description
MANNIRA is a multipurpose agricultural machine, which performs various agricultural practices such as ploughing, transplanting, irrigation, harvesting, grain separation, winnowing and milling. The project aims to fabricate such a multipurpose machine. A second hand stone cutting machine is modified to the final product after installing different components. MANNIRA is a solution for many drawbacks of using single task purpose machines like time required, capital investment for each machine, maintenance cost, lack of labour etc. Productivity can be increased at a lower capital cost.