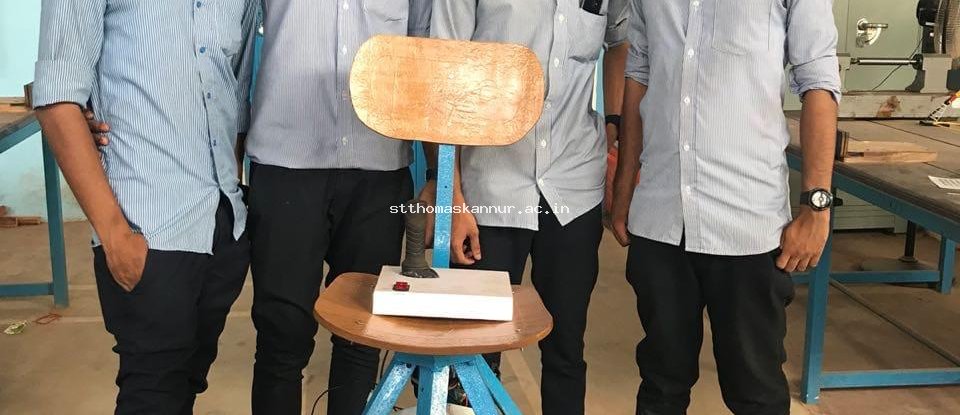 Supervisor:
Asst.Prof. ARJUN R S
Team Members
VISHNU K P (B4ENME 8729)
ASWANTH K (B4ENME 8712)
JISHNU K (B4ENME 8716)
SHIBIN KUMAR KOOTTERY (B4ENME 8726)

Description
The multidirectional electrical vehicle is used for transportation purposes. It can serve the purpose of a wheelchair in hospitals, health service, railway stations, airports etc. The project aims the design and fabrication of a multi directional electric vehicle. A single electric motor is used to reduce the capital cost associated. The final product has been fabricated at an affordable cost and works satisfactorily.