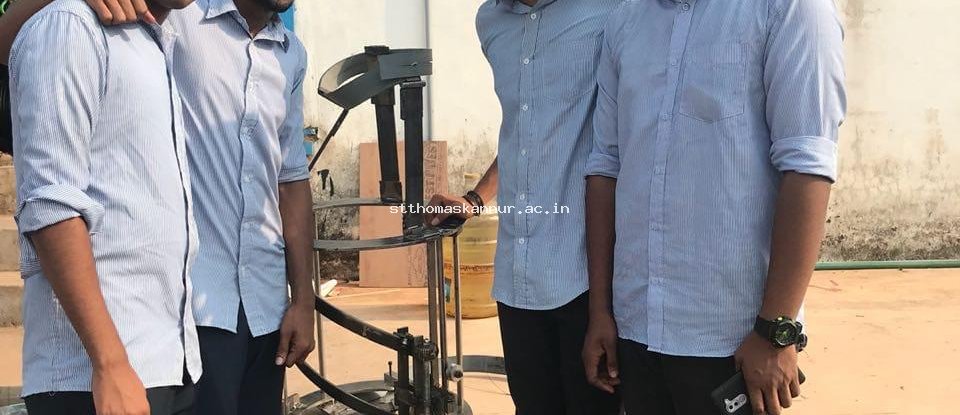 Supervisor:
Asst.Prof. RAHUL M
Team Members
ADARSH P (B4ENME 8705)
AMAL JIS JOSE (B4ENME 8707)
ANIL N (B4ENME 8710)
VARUN S (B4ENME 8737)

Description
A semi Automatic Tapping Machine has been designed and fabricated to automate the rubber latex collection from rubber plants by cutting rubber barks automatically. The machine can be attached to the rubber tree. The cutting tool connected to a spring mechanism of the machine will be automatically released by using a timer arrangement and cuts the bark along the path designed.The model was constructed out of mild steel.